18th October - Sitar : Mita Nag - Tabla : Sandip Banerjee
Concert at 20h At EspassBamboo , Brussels

---

Sitar : Mita Nag
Tabla : Sandip Banerjee
Mita Nag, daughter of veteran sitarist, Pandit Manilal Nag and grand daughter of Sangeet Acharya (a master musician) Gokul Nag, belongs to the Vishnupur Gharana of Bengal, a school of music nearly 300 years old. In terms of lineage, Mita is the sixth generation sitar player in her family, the tradition having begun with her forefathers.
This Gharana follows the Dhrupad style of song and the instrumental recital too, with the dhrupad style in the Alap phase. Mita was initiated into music at the tender age of four.
Her grandfather's encouragement and instructions through singing had much influence on her early reception of music, most noticeably, associating the instrument with song. Her tutelage under her father started at the age of six.
Mita has performed in many concerts, solo as well as duet recitals with her father in major cities of India and in many cities of the US, Canada, Japan and Europe. She was awarded the Junior Fellowship Award by the Human Resource Development , Govt of India,
for her research project on Vishnupur Gharana.
Mita is also a Master in English Literature and an M.Phil. in English from The University of Kolkata.
Sandip Banerjee is a professional tabla player who followed 20 years of advanced training under his guru Pandit Sanjoy Mukherjee. Thanks to his solid and soulful style of playing, his graceful accompaniment and his powerful solos he is well known in India and appears regularly on TV and radio with the country's top recording artists.
Phone 0499 392 463
79 rue hotel des monnaies, 1060 Brussels

Inscriptions via : This e-mail address is being protected from spambots. You need JavaScript enabled to view it


Great Concert Sarod & Tabla 31 aout. 20hs
Great Concert Sarod & Tabla 31 August. 20hs
Welcome to enjoy a blissfull performance at the Espace Bamboo.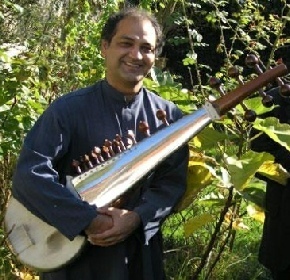 Asad Qizilbash: Sarod
An invitation to travel to the heart of indian classical music through grace and subtility with improvisations and wonderfull compositions.
He is a gifted musician, and able to share his talents with simplicity, without any cultural border. He has proven this throughout numerous concerts.
In Pakistan he recieved the Award of the best musician of the year.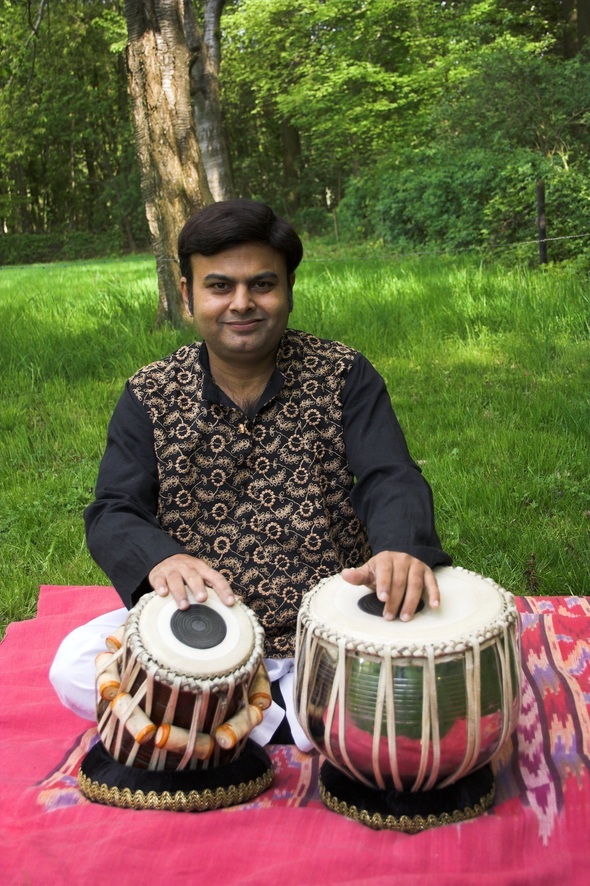 Sandip Banerjee: Tabla
One of the greatest tabla players of the moment.
A rare combination of talent, dedication and good sensibilities have brought Sandip to the top of his art. Such rare qualities have made him a great performer and teacher both in India and abroad.
Lovers of Indian Classical music around the world will continue to be enthralled by this first class mature and powerful performing artist.
More info:
http://www.sandipbanerjee.com
The sweetness, beauty and Meditation will be there.
Friday 31 august 2012 20hs .
Price: 12€
Inscriptions via : This e-mail address is being protected from spambots. You need JavaScript enabled to view it
Phone 0499 392 463